Welcome to Millersville University's Ocean Science Club!
The OSC was founded in 1976. For almost thirty years, the Ocean Science Club has been dedicated to educating students about the issues regarding our oceans. We provide SCUBA certification at discount prices so all students can experience the mysterious and often breath-taking underwater world!

We now have over 60 members.

ALL MAJORS WELCOME!!!
We generally ask for $5 or $10 dues per semester based on club size

Our advisor is Dr. Jean Boal.

President.......Heather Hooper/Molly Einsig
Vice President.......Kira Kanitra
Secretary.......Brittany Hoffnagle
Treasurer.......Laura Ames
PR Representative.......Brittany Potter
Aquarium Supervisor.......Missy Leiter
COME JOIN US IN THE CLUB D'VILLE EVERY 2ND AND 4TH TUESDAY @ 9:00PM!!
Subscribe to our mailing list to keep updated on club events! Send an email to

listserv@listserv.millersville.edu

and in the body of the email write (copy exactly, replacing lastname and firstname with yours) "subscribe osc lastname firstname". THATS IT! ex : subscribe osc rule justin THEN HIT SEND!
CLICK ON ALMOST ALL PHOTOS FOR AN ENLARGED VERSION
(hold mouse on photo for description)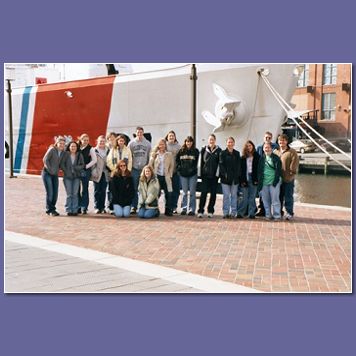 NEXT MEETING:
To Be Announced